Due the recent Global Pandemic Outbreak of coronavirus, known as COVID-19, We are providing the following coverage for COVID-19 under our extenuating circumstances policy to help protect our guest and provide peace of mind.
Since February 26, more than 700 cases have been confirmed in Georgia. The numbers are expected to surge in the recent weeks. The government of Georgia introduced severe measures to slow down the spread of virus including mandatory quarantine, reducing flights, and non-essential travels. The restrictions are temporary and it is assumed that they will be lifted in April.  Hourly updated official information regarding the COVID-19 in Georgia, can be found here - https://stopcov.ge/en
Our Tours
Our tours are mostly outdoor activities involves hiking & trekking, less connection with a crowd in a remote environment. That puts us in an interesting position — we're one of the safer activities that can take place during and after this Coronavirus outbreak.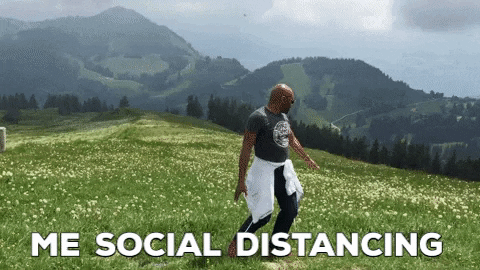 For that reason, we're not cancelling our tours, but instead taking precautionary measures to try and limit our ability to spread the disease. 
Here's what we're doing:
We will operate our tours from July 1 Until July 1, all of our activities are suspended.

We are not cancelling our tours for this summer— If you have a booking with us (with or without deposit) it will be honored. If this changes, you'll hear it from us first.
Private & Small Group Tours – We have always prioritize small group tours (around 5-7 people), or private groups.  Less people will ensure that all our participants have a good health conditions.

Private cars & mini-buses – TrekGeorgia LLC uses its own car park. We will wash and sanitize all cars per use. Hand-washing soaps and sanitizers will be available in all our cars. 

We have always washed & sanitized all of our equipment after using them. However, we encourage our guests to bring with them all essential gear including rain jackets, umbrellas, walking poles, etc. We will still provide sleeping bags, sleeping mats, tents and cooking gear for you. We will wash and sanitize them per group.  As always, we will use new spoon, forks, knives, plates & dishes for each person. 
Cancellation and Refund Policy under the COVID-19 Pandemic
We are Extending generous date-change and cancellation terms — for guests whose travel plans are affected, we can offer
To move your tour dates, free of charge

To give you tour credits so you can reserve your tour for next two years

To provide full refund (minus transaction costs).
To Move Your Tour Dates, free of charge
Shoot an email to us about your tour with us, and we will agree on a tour date that suits you. Keep in mind that certain adventure activities are only possible in a very specific time frame.
To Give You Tour Credits 
Store credit is an awesome alternative if you need to cancel your current booking, but would like to do a tour with us for the next two years. Our credits will let you to redeem the full amount you paid for your booking. You will be able to use our credits for your future booking with us until 2021. 
To provide Full Refund (minus transaction costs)
If you cancel your reservation, you'll receive a full refund. Given the specific payment methods, transaction costs may be applied. This will be determined case-by-case. Please write us your refund request via email and we will respond as soon as possible.
We will be keeping a close eye on the evolving situation, but we hope to continue to provide a fun and reasonably safe outlet for enjoying some fresh air and discovering the amazing nature, mountains, culture and food of Georgia & Caucasus in the months to come.
Stay safe! 
We'll see you soon
TrekGeorgia Team
Please reload